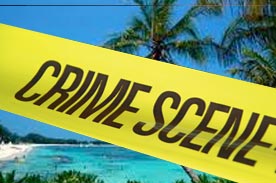 The last thing that a family going on vacation wants to think of is being victims of crime. Cruise lines spend literally hundreds of millions of dollars a year creating idyllic illusions of tropical vacations on beautiful Caribbean beaches. But behind that slick marketing facade lies danger.
The United Nations Office on Drugs and Crime recently released a Global Study on Homicide 2013. The Huffington Post posted an article based on the study entitled the 10 Countries With The World's Highest Murder Rates.
The most dangerous countries mentioned in the study read like a cruise line itinerary: Honduras (No. 1), Venezuela (No. 2), Belize (No. 3), El Salvador (No. 4), Guatemala (No. 5), Jamaica (no. 6), St. Kitts – Nevis (no. 8), and Colombia (no. 10). The UN executive summary says that Caribbean countries are home to to 8.5% of the world's population, but they account for about 27% of world crime.
I made my own list of the most dangerous countries you can cruise to. No, its not scientific in nature based on empirical evidence. It's anecdotal in nature based on information we receive from cruise passengers who contact us and complain about being a victim of crime in a port of call.
99% of the people who contact us, both passengers and crew, are victims of crime in the Caribbean countries. A few people complained of being pick-pocketed in Italy. But we have received no reports of guns or knives from people visiting European or African ports ever. Of course, ports in Australia and New Zealand are fabulously safe. We have also never received a complaint about crime in the Asian ports.
We know what people will think when they read the list. "Crime occurs everywhere. Just use common sense. Stay with the cruise line excursions ashore." I say nonsense to that. The fact is that crime occurs in certain places far more than others. No one has ever contacted us about crime during a Seattle / Vancouver / Alaska cruise.
"Common sense" is no help when a port advertised as a peaceful getaway has a murder rate 25 times more dangerous than where you live and no one has bothered to tell you that. Some of the Caribbean countries have high homicide rates, one as high as around 90 murders per 100,000 people, whereas the average city in the U.S. is a little over 4 homicides per 100,000.
The tourism officials in the islands? Worthless. They'd just as soon sell you a straw hat as a wooden box to transport your body back home. And don't think that being on an official cruise tour is safer than exploring on your own. A busload of U.S. tourists may look like Fort Knox to a gang of armed banditos in an impoverished country, as you can read below.
Many people living in these Caribbean countries will be insulted and say how can you point the finger at us when you have cities like Detroit or Newark? But who on earth would ever vacation in one of these U.S. cities? Everyone knows Newark is dangerous. But few people who just bought a
cruise realize that Nassau is also dangerous.
The other problem facing cruise tourists in the Caribbean is that once you are victimized, the crooks are rarely apprehended. There is little justice. Of the last 50 U.S. citizens killed in Honduras, for example, the local police have solved just 2 cases.
Here's my list:
10. St. Lucia: This island is a good case study on what can go wrong during a cruise excursion. 69 cruise passengers were robbed at gun point on just two excursions. There were no warnings by the cruise lines or the local tourism officials, even though there had been prior crimes against tourists. The St. Lucia tourism officials lied to the victimized passengers, telling them that nothing like this had ever happened before.
55 Celebrity Cruise Passengers & 2 Crew Members Robbed at Gun Point in St. Lucia.
14 Cruise Passengers Robbed at Anse-La-Raye Waterfall in St. Lucia.
Norwegian Cruise Line Drops St. Lucia.
U.K. Couple Attacked on Yacht in St. Lucia, Husband Killed.
Liar, Liar Pants On Fire? St. Lucia Tourism Board Denies Prior Armed Robbery of Cruise Passengers
9. El Salvador: El Salvador is one of a few countries which is subject to a "critical" crime warning from the U.S. State Department. It has one of the highest per capita murder rates in the world. In
2012, it suffered from a murder rate of 69 per 100,000 people. By comparison, the murder rate in Massachusetts, with a similar geographical area and population, was 2.6 per 100,000. Murders and crimes against U.S. citizens are rarely solved.
8. United States Virgin Islands (USVI): The cruise industry already abandoned one of the major islands in USVI, St. Croix, after tourists were murdered over a decade ago. Cruise ships are still sailing to the other major island, St. Thomas, after a 14 year old girl from a cruise ship visiting St. Thomas was murdered.
There are way too many guns, drugs, robberies, and murders to pretend the USVI are a place for a family to vacation. The leading maritime case involving a cruise line's duty to warn passengers of dangers ashore involves St. Thomas.
Carnival Passenger Killed In St. Thomas.
Eleventh Circuit Court of Appeals: Cruise Lines Have Duty to Warn of Danger of Crime in Ports of Call.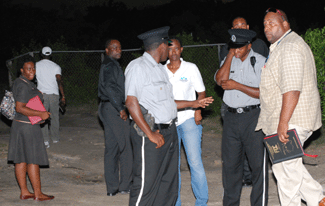 7. Antigua: Like other beautiful but impoverished islands in the Caribbean, Antigua seems like paradise but it has seen more than its share of tragedies. The murder of a young woman during a cruise for her sister's wedding led to the cruise company dropping the island as a port of call, but it quickly returned. Travel writers and cruise bloggers tend to hide the ugly side of ports of call in exchange for free perks.
Passenger From Star Clippers Murdered in Antigua
Cruise Passengers Attacked & Robbed in Antigua While Cruise and Tourism Officials Meet.
Travel Writers and the Ethics of Reporting Cruise News.
Murder in Antigua: Store Employee Shot in Cruise Tourism Zone Heritage Quay.
6. St. Kitts – Nevis: Another pretty but poor island where cruise passengers have been robbed "in bulk." The disparity in wealth between the locals and the affluent cruise passengers often leads to armed robberies.
17 Cruise Passengers Robbed in St. Kitts.
Visitors Warned About Safety in St. Kitts After Tourist Robbery.
Royal Caribbean Passenger Alleges Sexual Assault During Sailing Excursion in St. Kitts & Nevis.
5. Mexico: This country has suffered some of the worst crime stories over the years. Drugs and be-headings are usually not in the tourists areas, but the tourist spots suffer from the nation's poor image. Places like Acapulco are literally defended by army soldiers.
Armed Banditos Rob 22 Carnival Passengers on Excursion in Mexico.
Gun Fight in Cabo San Lucas – Is It Safe to Cruise to Mexico?
Royal Caribbean Passenger Alleges Gang Rape in Cozumel.
Royal Caribbean Crew Member Murdered in Mexico.
Mexican Violence: Does Anyone Cruise to Acapulco Anymore?
4. Guatemala: Guatemala is not a place where you should think of renting a car and driving in remote areas, as ambushes of tourists and armed robberies are not uncommon. Many people consider El Salvador equally dangerous to cruise tourists.
Norwegian Cruise Line Passenger Murdered in Guatemala.
3. Venezuela: Venezuela has one of the highest murder rates. Crime has increased substantially over the last few years.
Cruise Passenger Murdered in Venezuela's Margarita Island.
2. Honduras:
Roatan Honduras has been in the news lately following the murder of a NCL crew member who was gunned down in a gruesome crime for his cell phone. The expatriate land and business owners are campaigning that crime is rare, but they are suffering violence and many break-ins and burglaries of their homes and businesses.
We have chronicled several armed robberies of cruise passengers and the sexual assault of a U.S. tourist this year. Like many other Caribbean islands, the police are either indifferent or corrupt. The legal system is somewhere between barbaric and non-existent.
NCL Crew Member Shot & Killed in Roatan, Honduras.
Roatan: The Irresponsibility of Travel Writers.
U.S. Department of State Critical Crime warning.
1. Bahamas: We have been warning about crime in Nassau ever since we started this blog in September 2009. In October 2009, two "vicious robbers" robbed a group of 11 terrified cruise passengers from a Royal Caribbean ship by gunpoint in Nassau. In November 2009, 18 cruise passengers were robbed during excursions from Royal Caribbean and Disney cruise ships.
Crime has gotten worse in Nassau. We receive more complaints about crime in Nassau than all of the other ports in the Caribbean combined. Armed robberies, sexual assault of teenagers and young women, and the murder of a tourist makes this port a dangerous place to take your family. The second you step off the cruise ship you're likely to be offered drugs.
The U.S. State Department has issued multiple critical crime warning for the Bahamas.
The Bahamian archaic legal system is indifferent to the plight of U.S. crime victims and the country is inept at solving crimes in port or on Bahamian-flagged cruise ships.
Warning: U.S. Citizen Murdered in Nassau – Cruise Passengers Urged to Avoid Travel to the Bahamas!
Cruise Passenger Beaten and Raped in Nassau.
U.S. Attorney Raises Alarm Over Crime – Bahamas "One Shot Away" From Cruise Line Exit.
U.S. Embassy in Nassau Issues Critical Crime Warning.
Additional Reading: The New York Times published an story called "When Crime Comes to
Paradise." Written by Michelle Higgins in the Times' "Practical Traveler" section, the article suggests that crime is rising in the Caribbean islands such as Belize, Dominican Republic, and St. Lucia.
Dis-Honorable Mentions:
Barbados: Two British Cruise Passengers Shot in Barbados During P&O World Cruise.
Caymans: Police in Cayman Islands Investigating Sexual Assault of Cruise Ship Passenger.
St. Marteen: Crew Member Shot in St. Maarten.
April 23 2014 Update: St Lucia OnLine: St. Lucia ranked in top 10 most dangerous cruise destinations in the world (read comments to article).
St. Maarten Island Time: Port of St. Maarten Not Listed in Cruise Law News Top 10 Most Dangerous Cruise Destinations in the World – Destination must remain safe, secure and hospitable.
Barbados Nation News: US Blogger Takes a Swipe at Barbados.
Nassau Guardian: U.S. Based Attorney Lists Bahamas As "Most Dangerous" Cruise Port.
The website Cruise Line Fans released its Top 5 Most Dangerous Cruise Destinations a couple of years ago, as follows: 1. Antigua, 2. Jamaica, 3. Brazil, 4. Nassau Bahamas, and 5. cruise ships.
The website Crew Center lists: Mexico, Brazil, Nassau Bahamas, Barcelona Spain and Naples Italy.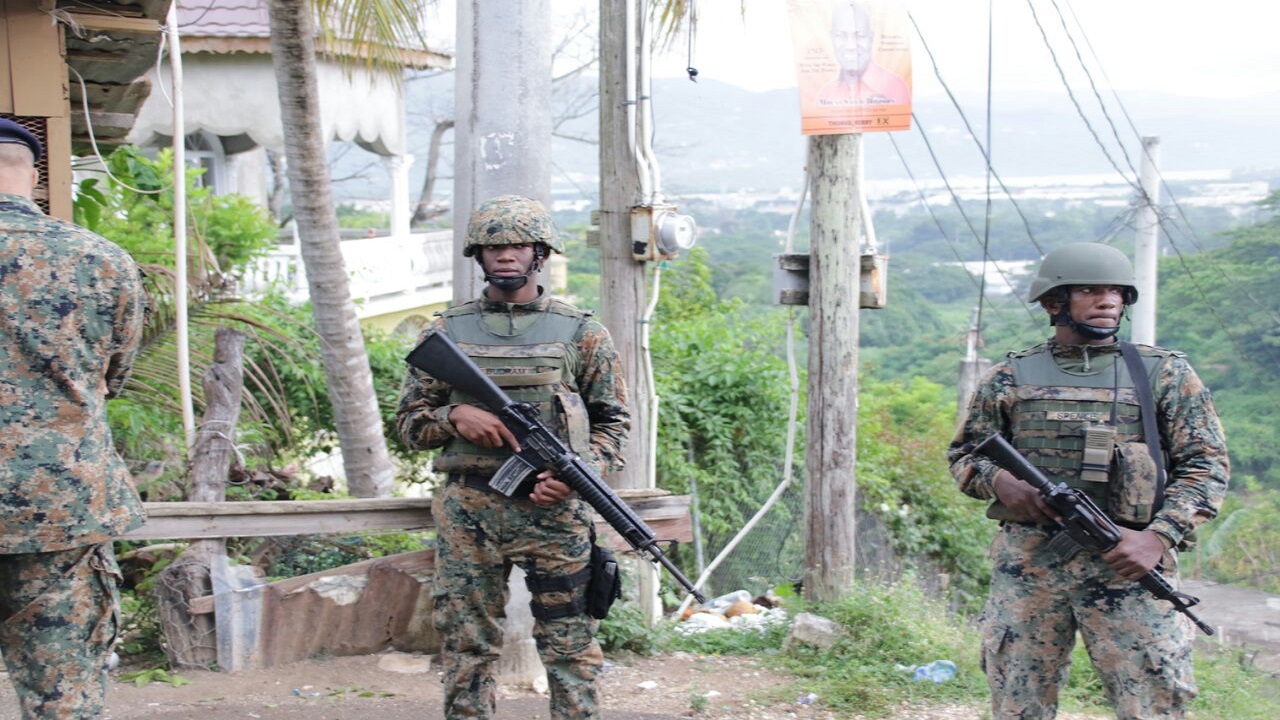 Nassau Tribune: U.S. Girl Strangled, Sexually Assaulted in the Bahamas.
January 23, 2018 Update: Jamaica, which was not on the list in 2014, earns a spot in 2017 for its out-of-control murder and mayhem in 2018 – State of Emergency Declared in Jamaica – U.S. Warns: Exercise Extreme Caution In Travel to Montego Bay.
Photo Credit:
Crime tape – Crime Will Destroy Us! bahamas B2B.
St. Lucia armed robbery – DBS TV St. Lucia via the Times.
Acapulco killings – "Drug Related Killings on the Rise in Acapulco."
Nassau armed robbery – Caribbean 360.
Barbados Shooting: Splash News/Alamy.
Montego Bay Jamaica: loopjamaica